What's more fun than getting a personalized party in a box? It's great for someone's birthday, anniversary, graduation, retirement, or any other celebration in their life. I love customizing gifts with photos, so my favorite thing to do for friends when celebrating them is to use pictures to make a portable celebration all about them. All you need is a printer, these easy templates, and some scissors to make something really special.
Photos can be used in so many ways here: on a chocolate bar wrap, on a banner for the birthday boy or girl, on personalized party hats, and so much more. Print your photos in color, or if you want them all to look cohesive, print them all in black and white. Mix up the pictures, too: solo snaps, group photos, a picture of their dog, or even their favorite piece of art.
You can use a round hole punch and make confetti out of printed photos, too, or spell the person's name out with pipe cleaners. Throw in party blowers, candles, a pinch of confetti, a personalized banner with the recipient's name or message and add in any other little treats you want and leave on a coworker's desk, drop on a doorstep, or send in the mail!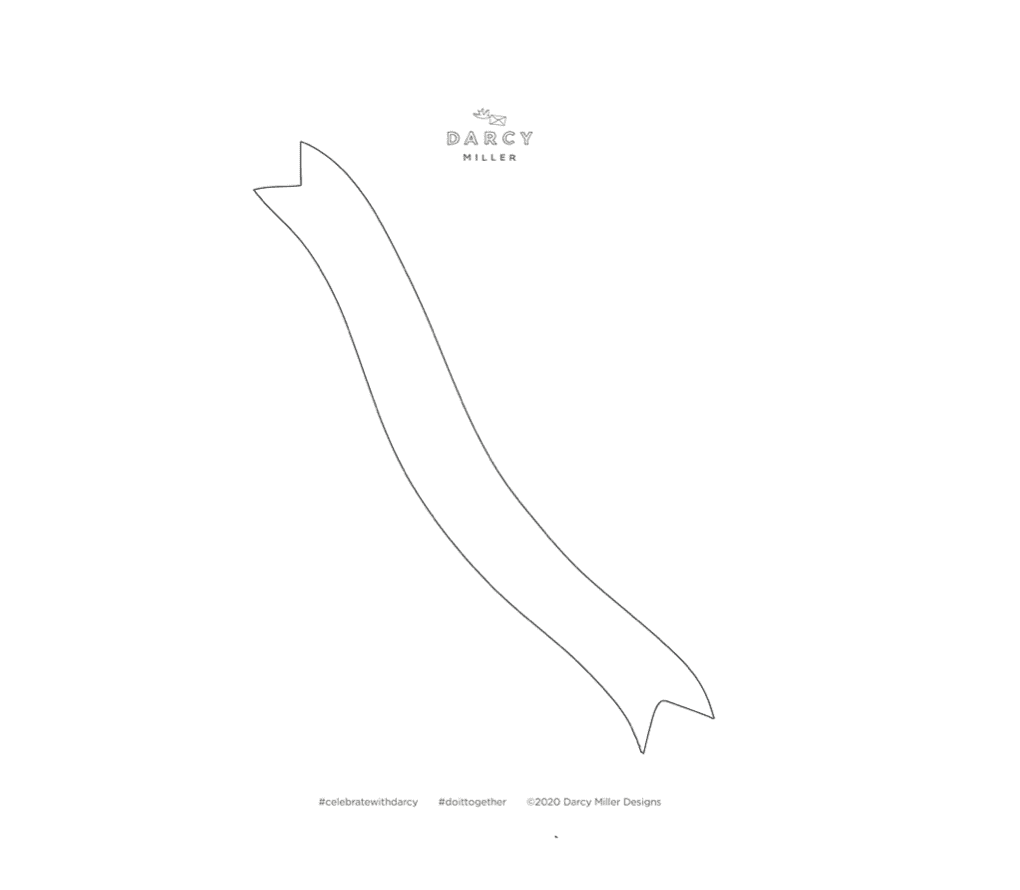 Personalized Party Hats
What You'll Need:
Photos or pictures
Tip: the best photos for this are primarily horizontal, with the subject(s) centered or clustered together, so it's not spread out around the hat
Pompoms (or, you can use cotton balls, tinsel–anything sparkly you can find!)
Piece of elastic or string
Step 1 Download our Party Hat Template, print out, and cut.
Step 2 Print out as many photos sized to fit the template as you want hats.
Step 3 Using the Party Hat Template as a guide, trace the shape onto the photo and cut out.
Step 4 Roll the party hat into a cone and secure with hot glue along the seam.
Step 5 Add a pom pom (or other sparkle) to the top of the hat with glue.
Step 6 Add a piece of elastic or twine by gluing to each side of the inside of the hat.
Personalized Chocolate Bar

What You'll Need:
Foil-wrapped chocolate bar (just take off the paper wrapper it comes in!)
Photo or picture you want printed
Paper
Step 1 Wrap a blank piece of paper around your chocolate bar to measure size, unwrap and cut to fit around the bar.
Step 2 Print the photo you'd like to use on regular printer paper to that size
Step 3 Wrap around the bar and secure with tape
Personalized Celebration Banner
What You'll Need:
Photo or picture you want printed
Hole punch
Step 1 Download, print, and cut out Birthday Banner Template
Step 2 Print out and scale photos sized to fit the template
Step 3 Cut the printed photos into the pennant shape, using the template as a guide.
Step 4 Punch holes in the top two corners of the photo pennants and string into a garland using twine.
Any birthday, anniversary, or reunion is going to have those milestone years when the celebration is extra-special. Whether it's your 30th high school reunion dinner, your parents are celebrating 40 years of marriage, or it's your husband's 50th birthday party (or just a dinner for the two of you at home!), making the theme of the day all about the number is as easy as one, two, three.