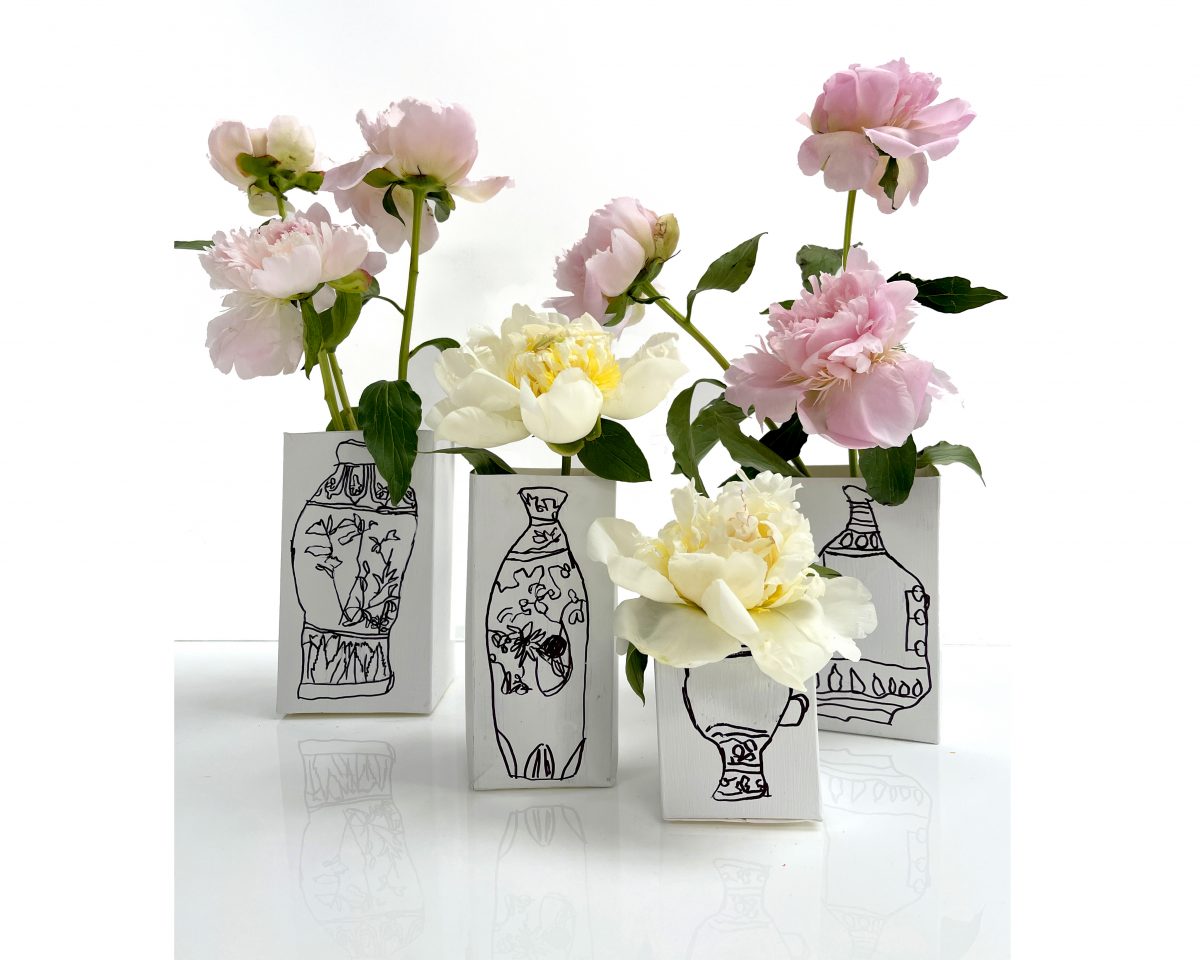 Turn trash into treasure with this fun, earth-friendly craft that recycles milk cartons by transforming them into "vases" for flowers. The finished vessel makes a great DIY gift for mother's day or a birthday, a fun project for Earth Day or a crafternoon, or one-of-a-kind decor for your home. You can even turn these upcycled milk carton vases into favors at a party, centerpieces for a wedding or shower, or make them placecards at a dinner by writing a name on each one.
The best part is, you've already got everything you need on hand! Creating these decorative DIY vases is as simple as washing out old milk cartons, painting them, and using a marker to draw on a design. Do It Together by having kids do the painting or drawing—these vases were drawn by a young friend!
Then, place a container or vase holding flowers inside the carton. If you make paper flowers—a fun way to upcycle newspaper!—you can put the bloom right inside the container. (This makes great decor for your desk.)
For fresh flowers, the cartons will hold water on their own, but having another container inside makes spills less likely. Plus, if you use a vessel with a narrow neck, it will look more like the flowers are coming out of the vase drawn on the outside of the carton. And, it's another chance to re-purpose something headed for the recycling bin—since no one will see what's inside the carton, you can use anything from a soup can to an empty bottle to hold the flowers.
Save a bunch of cartons of varying sizes and you can make it a group project for a playdate or birthday party—each kid can make their own!
These black-on-white "vases" are just one way to upcycle a carton. Get creative with your own design! You can use any color paint you have on hand to prep the carton, experiment with different vase types from a Grecian urn to a bud vase to an English teapot—and draw on any pattern or image you like.
Think:
Flower pots
Window boxes- Add soil and plants some seeds
Houses- Draw the entire neighborhood on a series of cartons to make a village!
Skyscrapers- Make an entire city skyline out of different sized cartons, from gallons to pints
A Family- Make one for each person at the dinner table
A Portrait- Draw someone you know or even a famous face!
Phrases
Names
Painting Styles- Is it a Jackson-Pollock splatter painting or a color blocked Mondrian?
No milk carton? No problem! Paint a coffee can or bottle—any container that holds water—instead. And once you have a decorated container, slipping a vase of flowers inside isn't your only option! You can have it hold pens and other supplies or catch loose change on your desk.
Whatever you make, you'll be working magic by turning a discarded container into beloved DIY decor!
What you need:
Milk or Juice Carton
Paint
Brush
Something to draw your design: black pen, markers, paint
Container to hold flowers—a cup, bottle, vase, whatever you have on hand!
How-To:
Step One: Rinse out an empty container of milk or juice and let dry, then cut off the top of the carton.
Step Two: Paint the carton to create a blank canvas for your design, then let dry. Depending on the paint you use, you may need two coats.
Step Three: Draw your design on the outside. It helps if the opening of the vase is almost at the top of the carton, so that it really looks like the flowers are coming out of the top.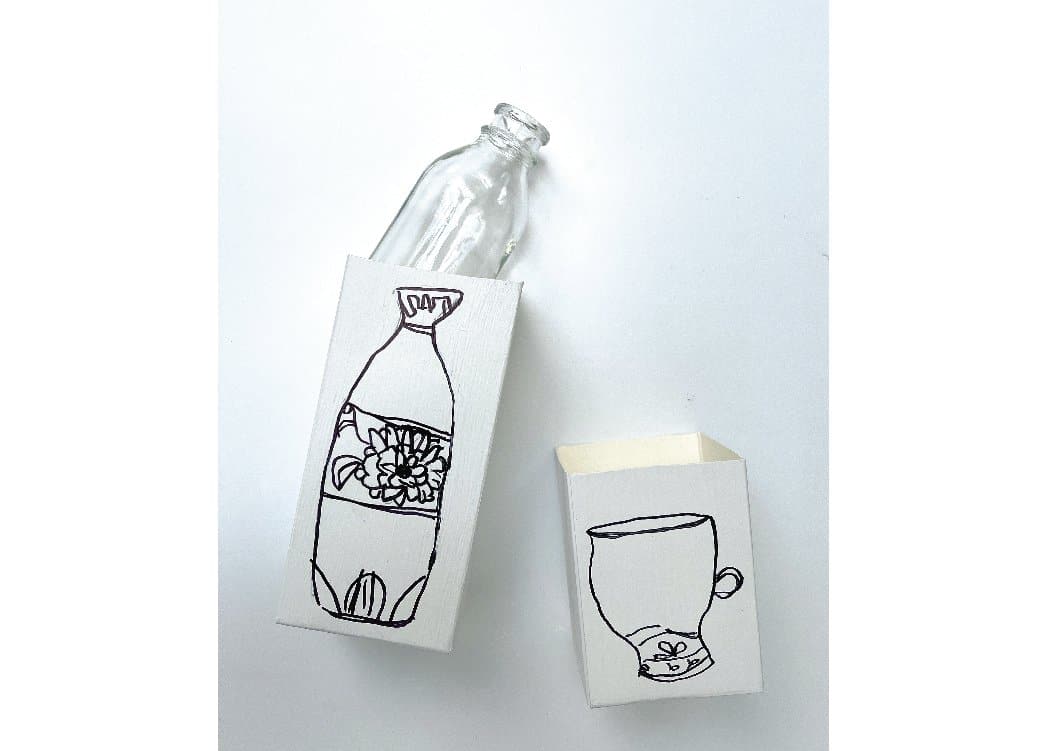 Step Four: Pour water into the carton or fill an empty container with water and place inside.
Step Five: Arrange flowers in the water, then give the gift of an upcycled "vase"
For more ways to turn empty containers into DIY gifts, click here.